Small Satellite Capabilities
Parabilis is a low-cost provider of satellite bus structures, propulsion systems, and support services tailored to the unique needs and tight budgetary requirements of the cube-, micro-, and smallsat markets. Parabilis engineers have extensive experience designing, testing, assembling, and integrating small-sat buses and structures, and can design a custom bus for any payload. Parabilis personnel provided the technical leadership for two 6U Perseus-M satellite buses, the power systems engineering and flight support for the successful CYGNSS constellation of eight smallsats, and (most recently) the assembly, systems integration, assembly, test, commissioning, and launch prep for the Landmapper smallsat constellation for AstroDigital.
Previous Mission Experience
Atlas & Titan payload integration

GNC, Fluids,  Mechanisms and Thermal Protection, payload separation systems design and integration.

Propulsion system engineering

SpaceShipOne & SpaceShipTwo hybrid rocket motors. Multiple technology development programs for NASA and the Air Force.

CHIPSat

Bus design, integration, testing and launch support.

TechSat-21

Systems engineering and fault protection design.

TacSat-2

Systems design, bus I&T and flight operations support.

Demonstration & Science Experiments (DSX)

Integration and test, fault protection design.

ORBCOMM Generation 2

Systems design, I&T, flight ops & operator training.

Trailblazer integration & launch support

Satellite design & integration onto Falcon 1 launch vehicle.

Perseus-M satellite development
Multiple Rockwell and Boeing Satellite Programs

Systems & SV design, AI&T and flight operations support.
Analysis & Support
Developing & using improved Concept of Operations (CONOPS).
Mission simulations.
Trajectory & orbit analyses and optimization.
Flatsat and HWIL test capabilities.
Clean room SV assembly, integration & test.
Environmental and acceptance testing.
Post-shipment inspection and testing.
SV to LV launch integration.
Post-launch bust commissioning.
Flight ops support; spacecraft monitoring.
Digital and Infrared Imager calibration expertise.
Featured Satellite Programs
CYGNSS Micro-Satellite Constellation
Power systems and flight support for CYGNSS constellation
Landmapper Small Satellite Constellation
Systems engineering, integration, and test for global imaging small satellite constellation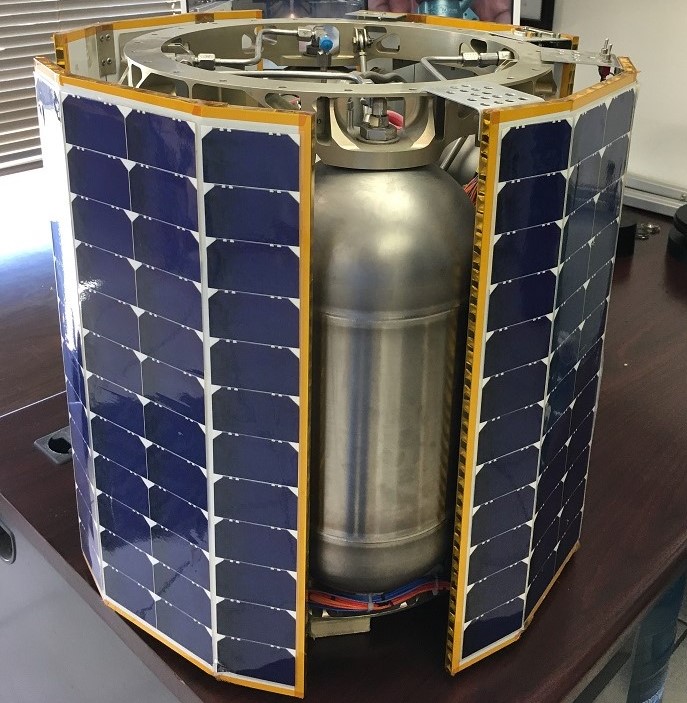 Maneuvering and Orbital Transfer Vehicle (MoTV) from SpaceDev