Test Facility Information
Parabilis operates a test facility in Lakeside, CA which is currently permitted for testing rocket engines at thrust levels up to 70,000 lbf. The Test Facility currently has redundant generators, a self-contained water supply with a storage capacity of 10,000 gallons, general storage / assembly facilities, a test control center, and multiple test pads. Parabilis is currently operating a single axis 5,000 lbf class vertical thrust stand, a mobile test stand for cryogenic bipropellant thruster testing, and a 250 lbf class horizontal test stand. The facility has two on-site oxidizer storage sheds, a toxic gas monitoring system, and storage/handling equipment for multiple propellant combinations. Learn more about the featured traits below that make our facility unique.
Propulsion Test Stands
Originally designed and used for MON-3/Paraffin hybrid motor.
Built on top of original 250,000 lbf Thrust Abutment previously used for 70,000 lbf hot fires.
Includes MON decontamination system and plume vapor capture system.
Highly flexible National Instruments (NI) data acquisition system.
Easily adaptable to multiple programs and propellants.
Thrust Capacity: 5000 lbf
Oxidizers:
Nitrous Oxide, N2O
Liquid and Gaseous Oxygen, O2
High Test Hydrogen Peroxide, H2O2
Nitrogen Tetroxide, N2O4
Mixed Oxide of Nitrogen, MON
Fuels:
Hydroxyl-Terminated PolyButadiene, HTPB
Liquid & Gaseous Methane, CH4
Propane, C3H8
Poly(methyl methacrylate), PMMA
Paraffin Wax
Nylon
Polydicyclopentadiene, pDCPD
Ethanol
Ethane
Additional Information:
On-site storage and monitoring of hazardous propellants.
Potential to add additional fuels and oxidizers.
Close working relationship with Fire & Safety Authorities.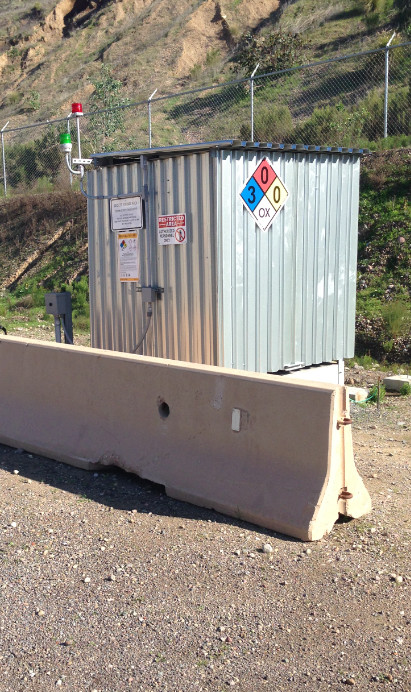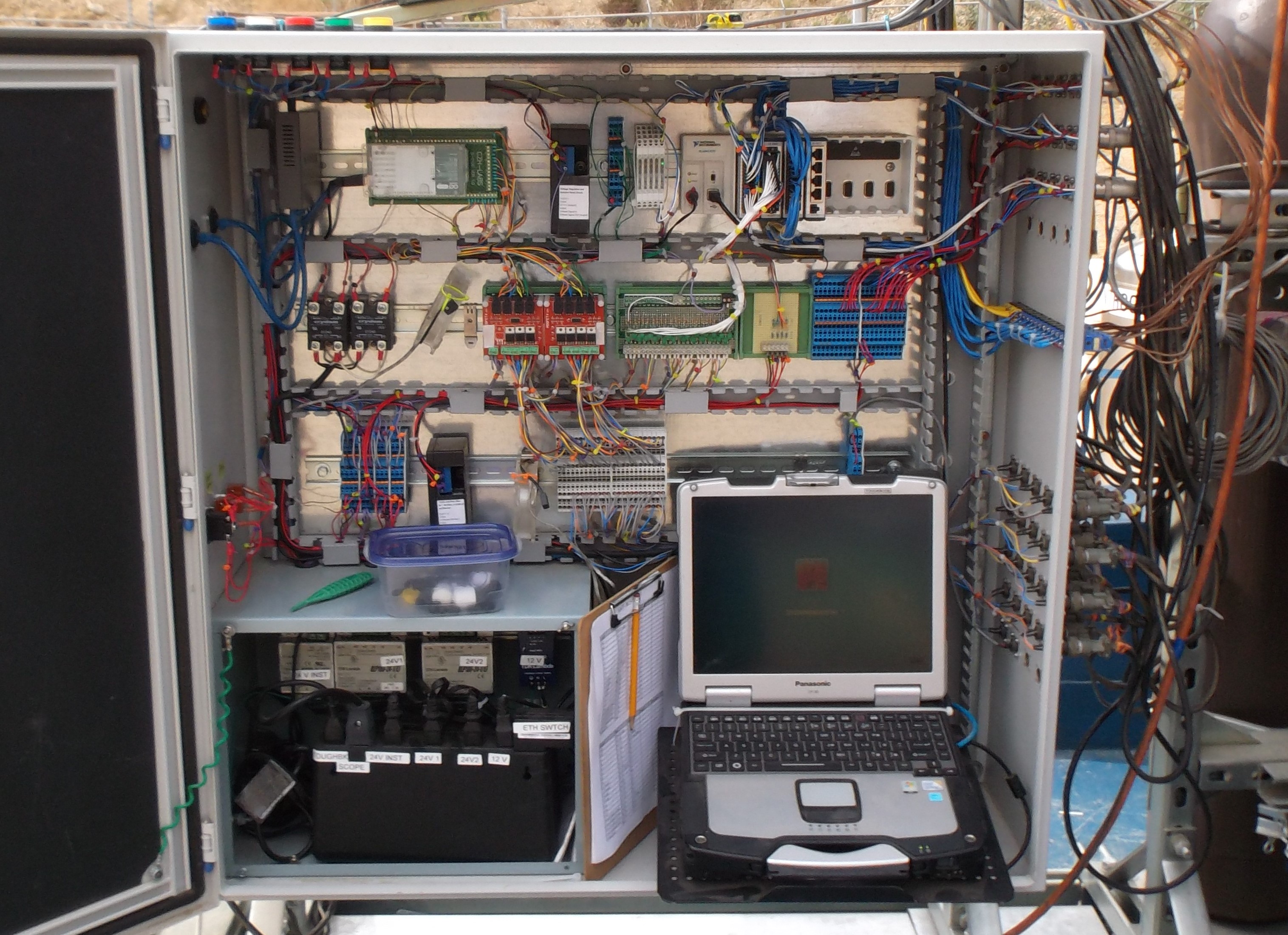 Data Acquisition Systems
Parabilis has two High Speed Data Acquisition and Control Systems. Key features and abilities at the site include:
Remote command room with integrated site video.
Two cDAQ Chassis with multiple slots.
Multiple NI Modules: 9205, 9213, 9474, 9425, 9237
Spark igniter and feedback system.
Adaptable local network and hardwired control.
Remotely controlled USB FLIR Thermal Infrared Camera.
Dedicated micro-controller for fast response requirements.
Additional cDAQ controllers and expansion chassis available as needed.
Multiple Visible and IR camera imaging of test operations.
Location & Resources
The test facility is conveniently located just 30 minutes from the San Diego Airport.
Fully-gated test pad with 24/7 monitoring.
Built into boxed canyon, enclosed on 3 sides.
Favorable southern California climate for test activities.
Nearby access to heavy equipment, materials, stores, etc.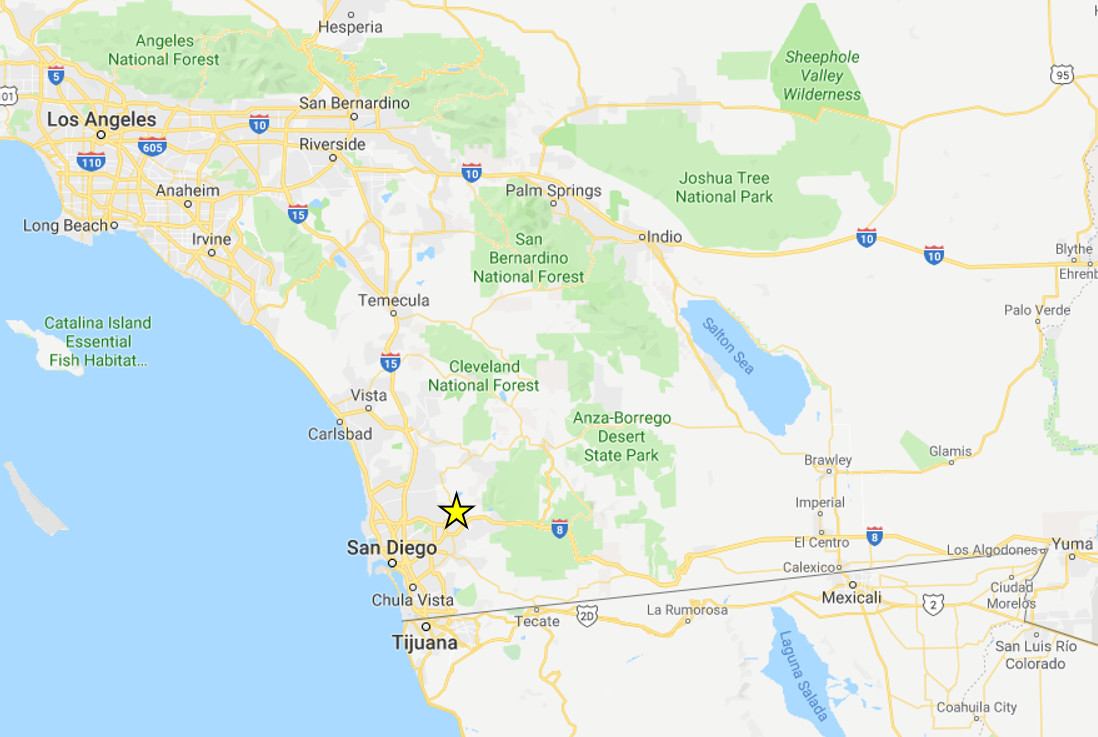 We test and we succeed.
Check out what this unique facility has been able to do for Parabilis.